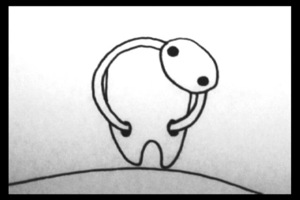 After screening at the NW Film Forum in January and at the NW Film Center in Portland in April, 'Animated Art' comes to San Francisco this Friday, August 27th.
Curated by Salise Hughes this program of shorts includes my A Moment's Reverie, as well as many works by other SEAT (Seattle Experimental Animation Team) members, such as Drew Christie, Britta Johnson, Web Crowell, Stefan Gruber and Amanda Moore, Sarah Jane Lapp, Davis Limbach, Clyde Petersen and Forrest Baum. Check out the full roster here.
It will be playing at the Artists' Television Access on Friday at 8PM. I wish, I wish I could be there, but I am caught up shooting my current project. Salise Hughes will be there representing, however, so if you're in the area, check it out and ask her questions! If you can't make it down to San Fran either, A Moment's Reverie is playing at the 4Culture media gallery until the end of October.  Just walk past and take a look.  Become a fan of the SEAT Facebook page to keep up to date with SEAT-related events.